One of the Top Creative Design Groups in Orange County
Bowman Design Group (BDG) provides creative and comprehensive project management services for exhibitions and exhibition-related corporate briefing centers as well as special events throughout Orange County. Since 1988, Bowman Design Group has been the leading creative design group and agency for corporate briefing and education centers, museums and visitor centers, exterior and wayfinding signage programs, trade shows and corporate events, international air and trade shows, public and private special events, and outdoor learning centers, as well as print and outdoor advertising. The scale of our work ranges from a mobile two-story building at the Paris Air Show to a cabin-size museum aboard an active U.S. aircraft carrier to the intimacy of the printed page.
Custom Displays and Exhibition Designs
Bowman Design Group is an
award-winning
creative agency—well known for creating surprising and memorable visitor experiences. We have spent the last 25 years working primarily with Fortune 500 companies creating custom displays and exhibition designs to build an engaging environment that supports high-level messaging and other corporate directives.
A majority of our experience has been concentrated on technologies—emerging technologies, smart devices, and other projects that require making the complicated seem simple. Our
creative expertise
has been acquired through years of developing trade show and museum-quality exhibitions that capture the audience and educate them in an impactful structural environment. We incorporate this same exploration and creative development into everything we do.
Every successful design project requires passion and specialized care for the implementation process. That's why we put as much focus on project management as we do on design. For this, we have developed tried-and-true procedures for communicating, tracking, updating, follow-through, and producing and installing premium-quality exhibits and events. Get in touch with Bowman Design Group today to get started.
Our Portfolio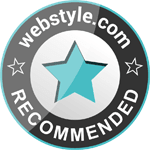 Click here to review us Let us know how we're doing!
Our Leadership Our experience is exponential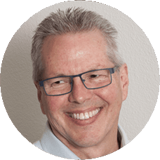 Lee Harrington President / Managing Partner
Lee helms our company ship, keeping his eye on the horizon. He's a questioner and an instigator, inciting discussions that push our creative and collaborative skills. With over 25 years in the business of marketing, advertising and creative services, Lee's experience spans, technology, financial, retail in luxury products, motorsports and many others.
And… he knows classical music from A to Zarathustra.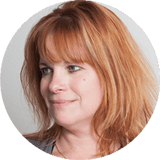 Teri Metcalf Account Director / Managing Partner
Teri is the heart and soul of her clients' efforts, never far from the action and never missing a beat. Teri's clients rely on her for just about everything—budgets, planning, orchestration, and keeping the bills in check. She does the impossible, literally, and makes everyone happy to be involved.
And… she's just as talented behind the handlebars of an Indian.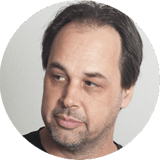 Alex Gjonovich Creative Director / Managing Partner
Alex is a transformer of concepts and reality. He tunes his creative skills to a client's frequency, then turns up the volume. With his extensive experience (and we mean extensive), he foresees fabrication challenges paving the way to seamless execution.
And… his music library is second to none.
Contact us today Let us help you exhibit a bit more