Our Approach
For us, each client is special, each project is unique, and all that we do is a challenge for us to learn and prove our mettle. We employ this forwardthinking approach in all of our projects which is why the end product is always closest to the expectations of our clients.
We believe...
There's a right way to do things.
Creative solutions are worth something; great design isn't free.
Good business is built on trust, hard work and honesty.
Accountability is king – yours and ours.
What makes us stand out and shine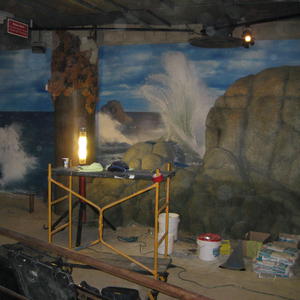 We are primarily a design and project management company, unlike many other businesses that started as woodshops and later ventured into design service to support their core business. Design has always been our core specialty. This is not a mere claim – our design speaks for its creativity, class, and sophistication. You will find a lot of fabricators for your project – but, for truly unique and sophisticated design, it has to be someone that has mastered the art.
And, with a design legacy spanning more than 30 years, we proudly claim that when it comes to the art of sophisticated design and messaging, we've got that covered!